I was emptying my dishwasher this afternoon (while James was strategically placed under the kitchen ceiling fan to keep him occupied! Neat trick, huh?) and found I had used 5 pieces of vintage Corning Ware and Pyrex in the last two days. I think I failed to realize how much I actually use the stuff. The small Corning Ware is perfect for kid and adult food alike. From frozen peas to Spaghetti O's. Same goes for the Pyrex and the big bowl is my favorite for mixing and for salads!

Awesome things about Pyrex?
Useful
Come in a plethora of sizes
Easy to clean
Pretty
Collectible
Often have lids
Often "nest" and/or stack neatly
I remember stumbling across a Pyrex dream cabinet on
Pinterest
a few months ago:
Photo Credit // Pyrex Pixie
Can you imagine? My mother collects
Candlewick
and my great-grandmother
Red Wing
pottery. Could I possibly live up to their collections by starting my own vintage Pyrex cabinet? Probably not.
Here are a few neat uses for vintage Pyrex (as well as some pretty gorgeous sets for sale) I have found on Etsy this afternoon:
I also stopped by the cutest shop,
Erin Ink Design
, that features some neat Pyrex inspired goodies: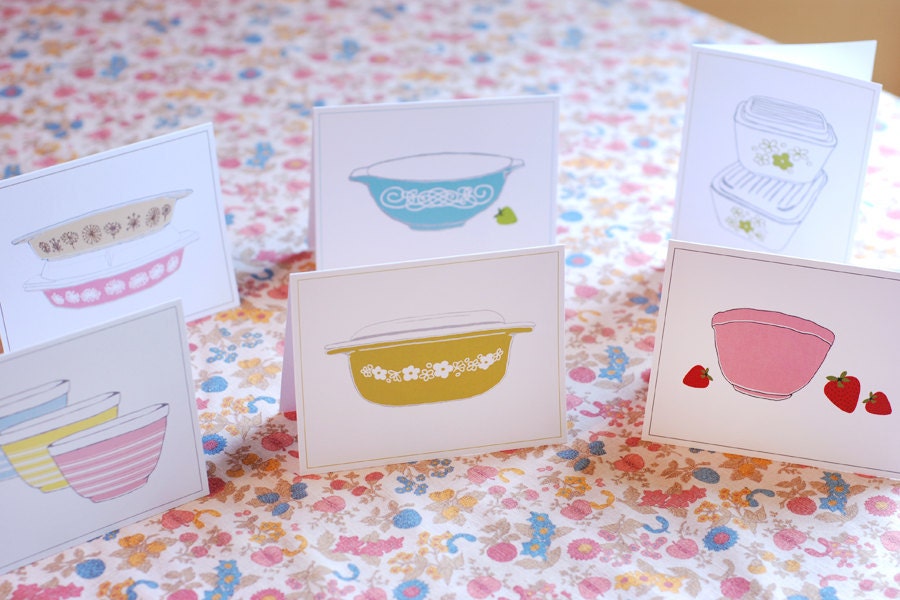 Set of 6 Note Cards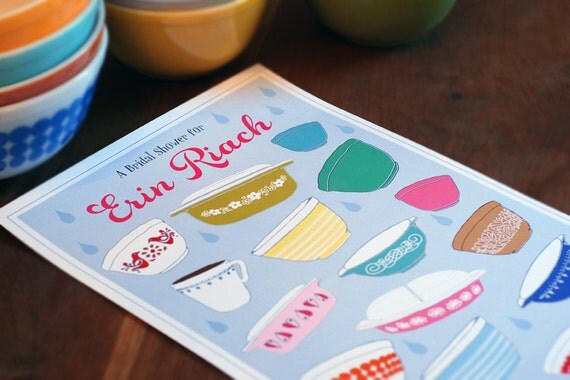 Bridal Shower Stationary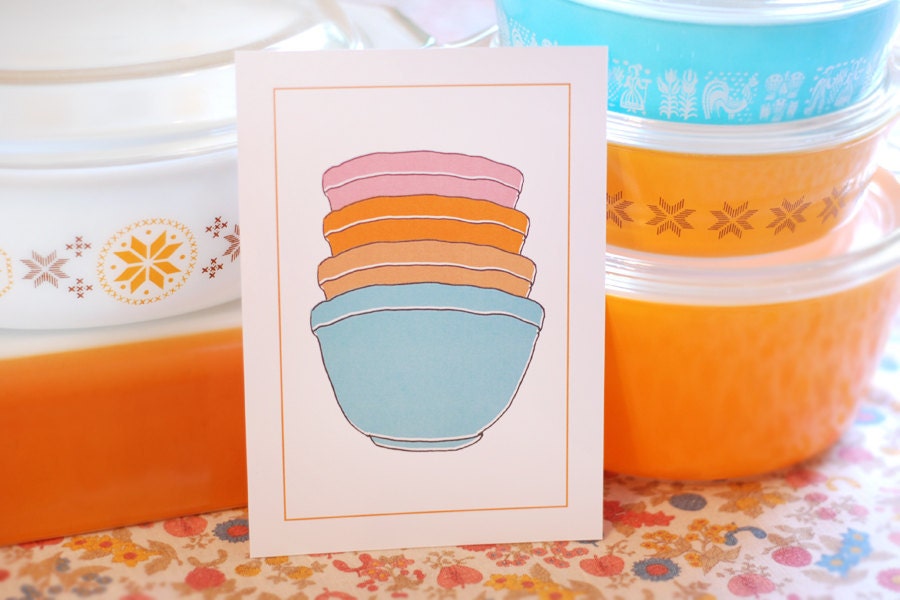 5x7 Art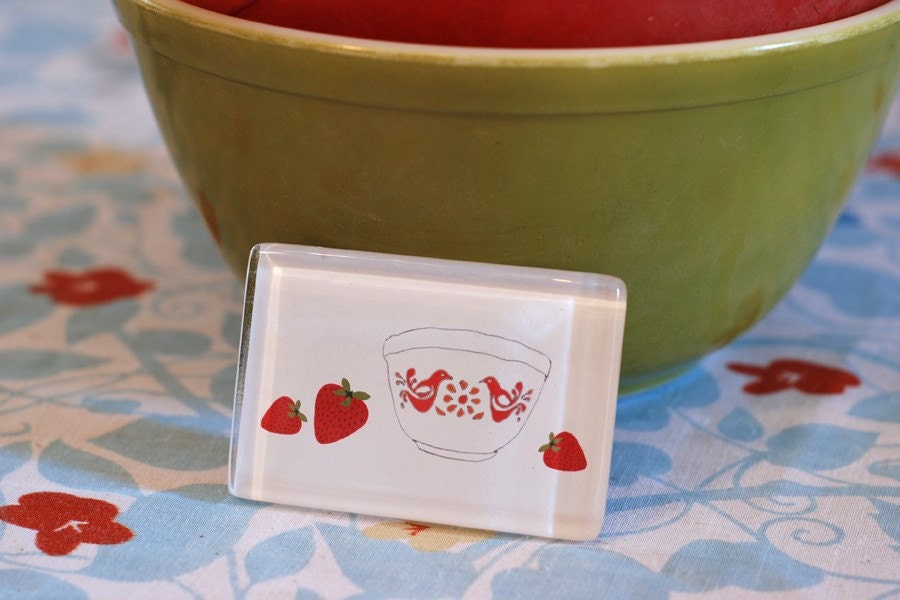 Glass Tile Magnet
Find out more about Erin on her
Website
and
Facebook
!
Ok, now I am really craving a thrift run for some more Pyrex...had enough yet? Any other Pyrex fans out there and or what other kind dishware stashes do you have?